Shyrock Racing Components paves the road for dirt track racers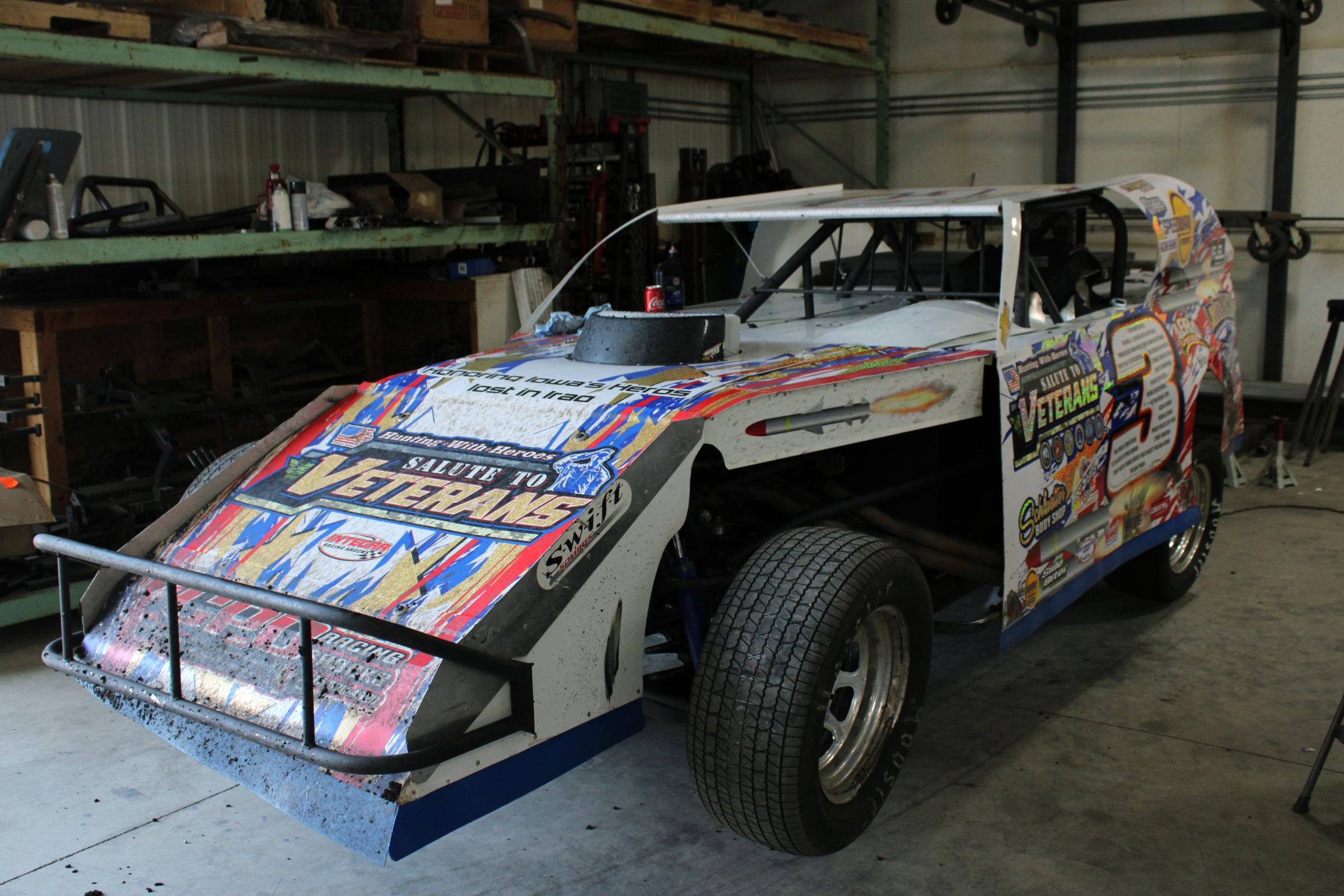 After 18 years, Kelly Shryock and new co-owner Jason Briese moved their business Shryock Racing Components to Joice to continue serving dirt track racers throughout the Midwest and country.
Shryock Racing Components builds dirt track race cars from scratch and offers repair services on them. The business also sells parts for those looking to work on their car, but these parts can and have also been sold for go-karts, tractors and more.
Shryock began racing at 16 and has continued ever since, giving him many years of networking opportunities. Thanks to these connections, Shryock Racing Components had no issues finding customers. In its first year, the business sold 32 cars.
Briese has raced on and off for about 15 years and knew he wanted to find another way to continue being a part of racing somehow. When he learned previous co-owner Eric Kirschbaum was ready to move on from his position, Briese jumped on the opportunity and left his job as a service manager at Ford.
Despite the ongoing demands on their services, the business finds itself with just a few employees. Shryock and Briese often find themselves working 12 hour days.
One change Briese would like to see is the cost of their services go down; however, it is not as simple as just lowering the dollar signs. As manufacturing costs, particularly aluminum and steel continue to rise, it has forced Shryock Racing Components to follow suit.
Briese sees an issue in this, believing the future of dirt track racing lies in the interest of younger generations and higher costs make it difficult for those interested in racing.
"What needs to happen for us to continue our business and continue racing in Iowa, is to get the young kids involved so they can keep the tradition going," Briese said.
Many of those who purchased race cars through Shryock Racing Components have found success on the track. Within the first 10 years of business, customers were awarded three Supernational wins, four Harris Clash wins and 13 Fall Jamboree wins amongst 23 others.
"The guy that one the national championship last year on the B Mod was in one of our skyrockets," Briese said. "And we had a guy right now in one of our IMCA Sport Mods lead in the national points, and he is two wins away from winning the national championship last year."
Shryock Racing Components continue to push through their year and continue to prepare for their busiest season: winter.