Winn-Worth Betco Arts and Culture
With its inspiring pastoral landscapes and historic small town main streets, Winnebago and Worth counties attract those who are looking to escape the chaos and cost of the city, including those looking for cultural amenities.
With it's close proximity to Minneapolis and Des Moines, you'll find North Iowa's leading destination for artists and art connoisseurs alike. The Winn-Worth Betco region boasts of cutting edge farm-to-table culinary experiences, a vibrant theater and performing arts scene and participates in the award-winning North Iowa Independent Film Festival.
The Winn-Worth Betco region is made up of several small towns known as artists retreats, where writers, chefs, musicians and filmmakers gather.  Vacationers looking for experiences that provide a deeper understanding and appreciation for what they eat and a connection to the land can find all of that in the Winn-Worth Betco region.  With its vibrant agricultural community, and close proximity to where ingredients are raised and grown, chefs are drawn away from the cities to open their own restaurants where they serve fabulous farm-to-table fare.  Showcasing a vibrant fine arts center, studios, shops, and quaint galleries the Winn-Worth Betco area is  sure to spark creativity and bring out the artist within.
WORTH COUNTY HISTORICAL SOCIETY PROPERTIES 
The Worth County Freedom Rock is in Kensett on the grounds of the community center.  The following Worth County Historical Society properties can be found at www.worthhistory.org.
WINNEBAGO HISTORICAL SOCIETY
The Winnebago Historical Society is housed in the Mansion Museum at 336 North Clark St., and it oversees Heritage Park, a 91-acre park on the south edge of Forest City. Its mission is to educate children and adults through the Mansion Museum, reintroduce families to their past through the Leibrand-Whiteis Historical Center and recreate the lives and livelihoods of our ancestors at Heritage Park of North Iowa.
winnebagohistoricalsocietyiowa.org
Theater and Performing Arts
The Boman Fine Arts Center
Art Studios Galleries and Shops
Waldorf College Art Gallery
Iowa Artists Region 2 Show
Museums and Points of Interest
Northwood Commercial Historic District
Victorian House
Heritage Park Of North Iowa
The Promise of America
Bolan Schoolhouse & Cultural Center
Emmanuel Lutheran Church Altar
The Caboose Museum
Manly Junction RR Museum
Rhodes Mill
The Top of Iowa Welcome Center
Worth County Veterans' Monument
Worth County Main Museum
Machinery Museum
The Gladys Pixley Memorial Log House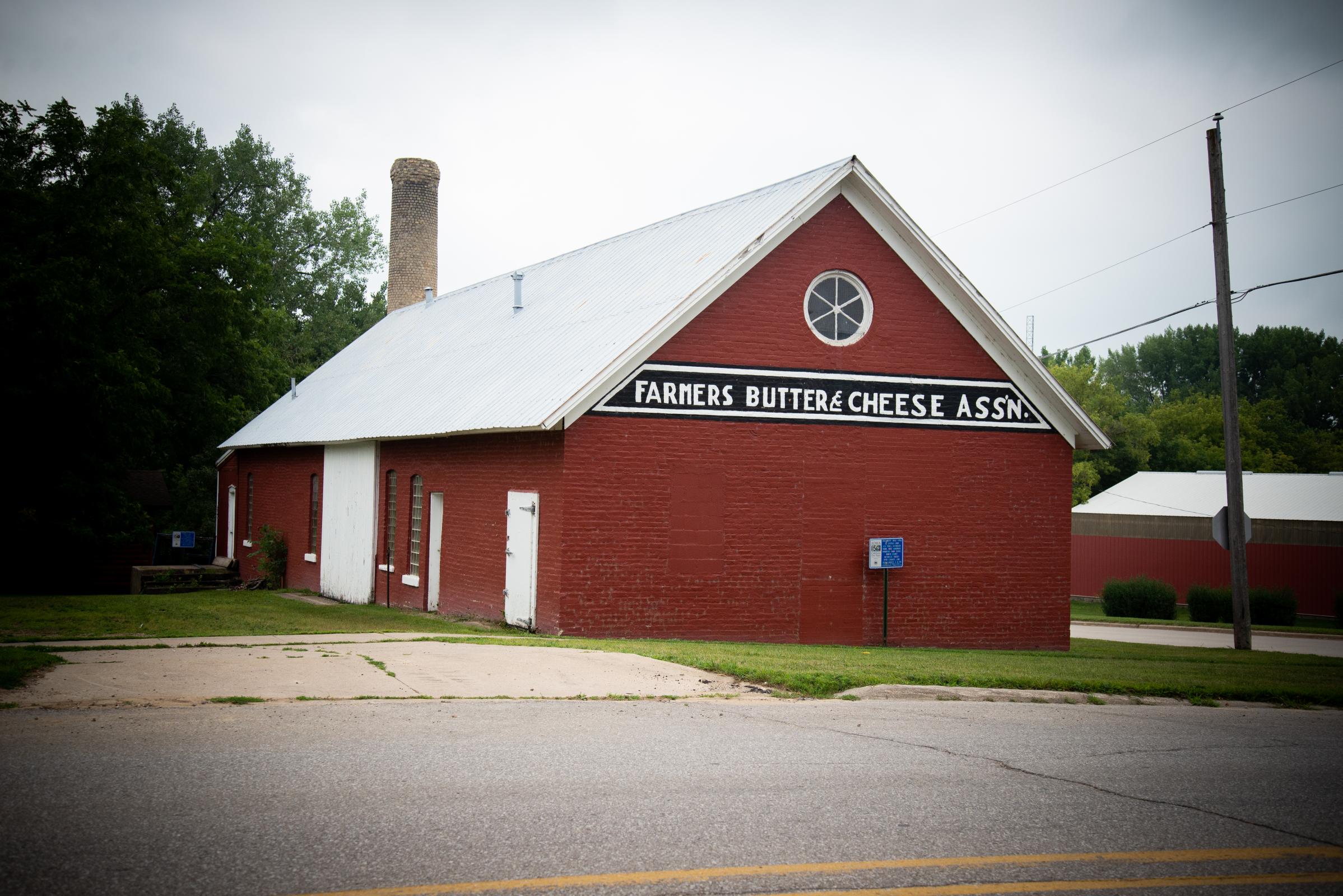 The Old Creamery Museum
Chapel Hill Cemetery
Grafton Heritage Depot
Kensett Community Church
Citizens Savings Bank Museum
Sime-Oswald Cabin
Swensrud School
Winnebago County Veterans' Monument
Heritage Park of North Iowa
Arlington Park - Lake Mills
Burnap Country School Museum
Buffalo Center Historical Society
Grant Township School House #5
Food Arts
The Branding Iron
Cafe Mir
Signature's
Wood Fire Grille
Film
Iowa Independent Film Festival