Exciting News: Mark Your Calendars for Shop Iowa Day on October 11th!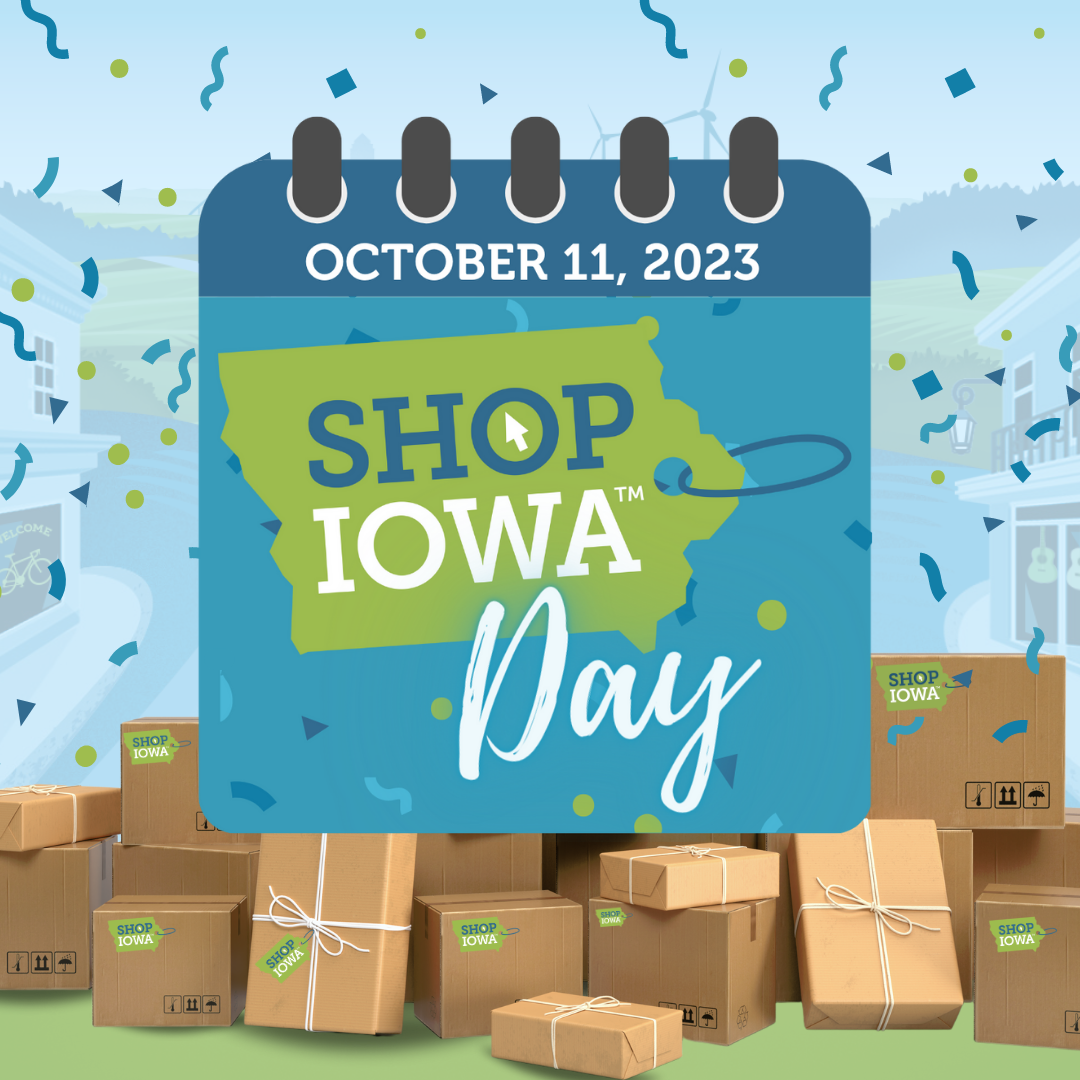 Hey there, Iowa shoppers! Get ready for a fantastic day of supporting local businesses and celebrating our amazing community.
On October 11th, we're thrilled to be a part of Shop Iowa Day – a day dedicated to showcasing the incredible range of products and services our state has to offer. Whether you're a fan of artisan crafts, mouthwatering local cuisine, stylish fashion, or unique finds, this is the day to show some love to our homegrown businesses.
Why should you participate?
Boost Local Economy: By shopping at Iowa businesses, you're directly contributing to the growth and prosperity of our communities.
Discover Hidden Gems: Unearth one-of-a-kind treasures and experiences that only our state can provide.
Create Connections: Build relationships with local entrepreneurs and fellow shoppers who share your love for Iowa.
Spread Joy: Your purchases and support make a real difference, bringing smiles to business owners and their teams.
So, let's make October 11th a day to remember! Whether you visit your favorite neighborhood shops or explore new ones, be sure to share your finds using #ShopIowaDay. Let's flood social media with our incredible discoveries and make this day a true celebration of Iowa's spirit.
Stay tuned for more updates, special offers, and a list of participating businesses as we approach the big day. Let's Shop Iowa and show our state some well-deserved appreciation!