Small-town museum displays rich history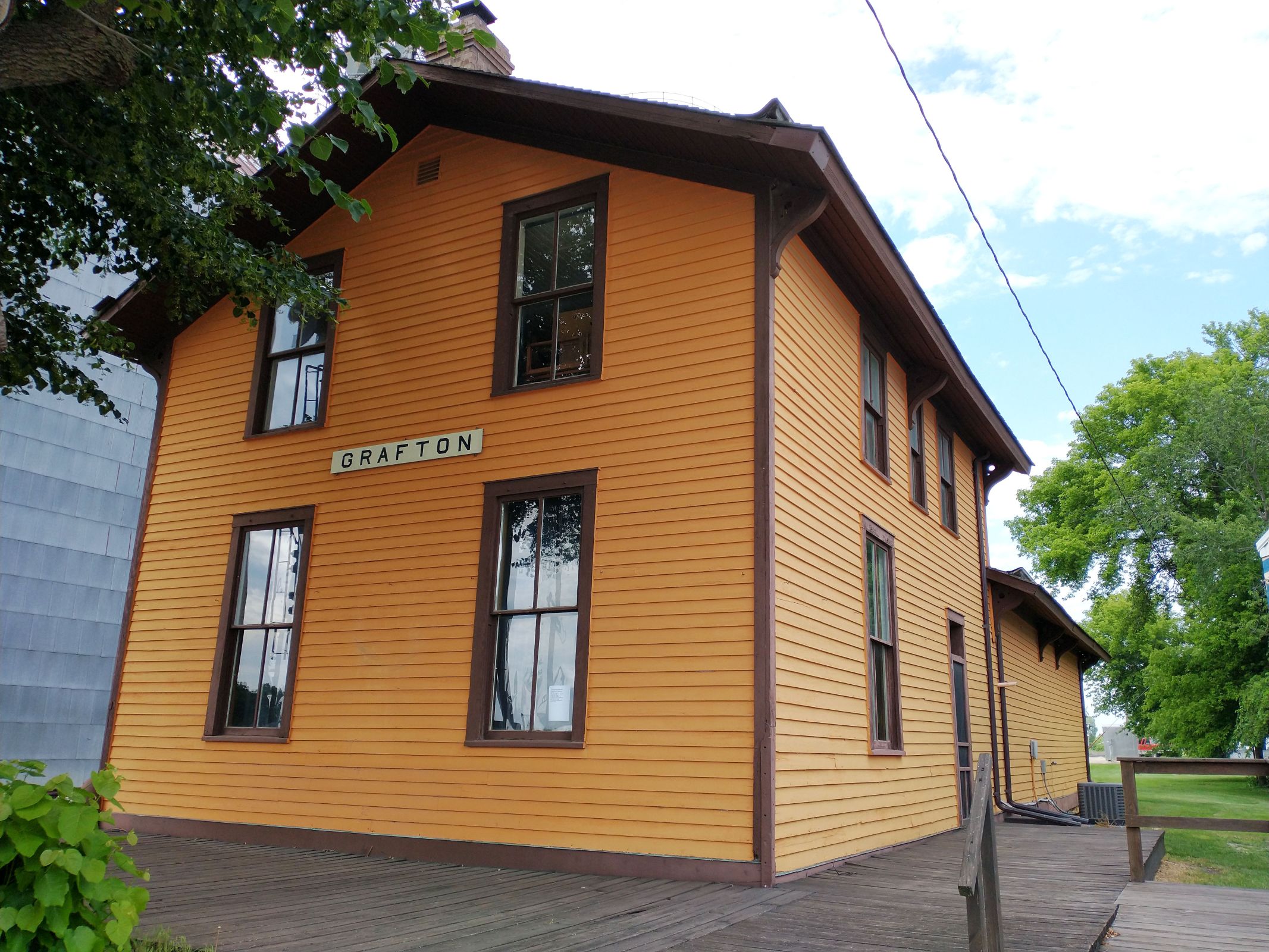 The Grafton Heritage Depot Museum remains a hidden gem of North Iowa, standing firm in its original location by the railroad tracks.
While passenger transits stopped running in 1938, the building stayed open until 1974, when the last depot agent left. Motivated by the fact that Grafton was founded because of the railroad, Grafton Community Action fought to preserve the building in its original location.
"Slow down, take a step back in time," said Linda Koschmeder, member of the Grafton Depot Board.
The community renovated and restored the depot around the time of the Grafton centennial nearly 50 years ago, but one of the biggest challenges remained in gathering historical items to display. Today, the building is overseen by six board members and owned by the GCA. The museum has seen visitors from all over the country, including Wisconsin, Illinois, Oklahoma, Minnesota, Arizona and Las Vegas.
"This is where you go to find out about your relatives, their lifestyles," Koschmeder said.
The museum's downstairs focuses on railroad history; many obtained items came from other former depots. Notable items on the main level are the pot belly stove, luggage cases, old mailboxes, phone booth and typewriters.
Popular amongst the children is the large model train display built by local siblings in the late 1950s; it was later remodeled in the 70s. Today, it still runs the two model train cars on its tracks and takes up over half the length of the room in which it resides.
The upstairs displays much of Grafton's history, including medical accessories from the former doctor's office, school yearbook and town photos, school uniforms, old clothing, instruments and more. One of the rooms is dedicated to those from Grafton who served in the military, featuring uniforms and memorabilia. Koschmeder donated one uniform from her time serving eight years in the airforce.
"It's kind of like a vault, the history of Grafton," Rose Kruger, board member, stated.
Within the next few years, the group would like to continue updating the museum's quality through new windows, paint, and interactive displays.
Kruger and Koschmeder's favorite part of working on the museum is getting to meet people that offer them more knowledge on the history of Grafton. The depot is open on select days throughout the summer and is available for tours by appointment.